Company Infos   About MBE  Research Systems  Production Systems   Components RIBER   Effusion cells  Product guides   Components VG Semicon  Scientific Data




MBE49

 

Multi-4" MBE production system
The MBE 49 system is a flexible 4x4" MBE production system and provides all the necessary components, pre-growth treatment and in-situ characterization capabilities required for the high-volume production of epiwafers used in the fabrication of electronic and optoelectronic device such as MESFETs, P-HEMTs, HBTs and pump lasers. With over 13,400 4" wafers per year capacity, this fully automated multiwafer production system has set the industry standard for volume GaAs epi in terms of throughput, performance and cost-effectiveness.
Today, the MBE 49 system has the largest installed base of any 4x4" MBE system, all vendors included, and has become a favourite for MBE-based pump laser manufacturers, with multiple-orders from several of the key players in this field.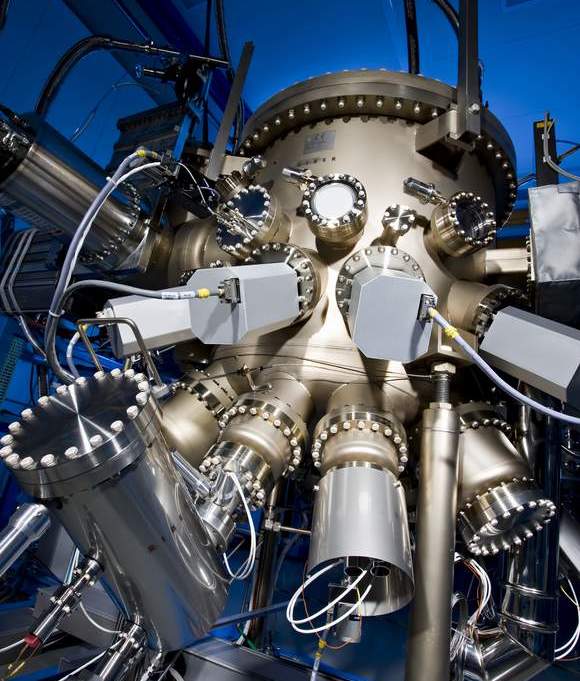 Key features include
Tested and proven MBE production system
60x4" and 75x3" wafers per cassette load
Ten large-capacity MBE source ports
Fully motorized wafer handling and transfer
Fully automated epi process (Crystal™)
Field-proven results and reliability
Easy installation and quick start-up
Riber worldwide support.
For full specifications, please contact us webrequest@episerve.de